Macaluso LLP

News
Macaluso LLP announces Partner's Election as Chair of the International Business Law Section of the Minnesota State Bar Association
Minneapolis, June 21, 2023 – Macaluso LLP, a boutique law firm with experienced international lawyers who have a track record for successfully managing large, innovative, and complex matters for some of the world's leading institutions and middle-market companies, is pleased to announce the election of partner Todd Vollmers as the Chair of the International Business Law Section of the Minnesota State Bar Association
Click here to view the full article.
2023 International Business Law Institute
To be held in Minneapolis on March 2, 2023
Once again, the International Business Law Institute – Emerging Topics in International Business Law promises to deliver important and timely updates on the leading issues in international business law.
Macaluso LLP Partner Todd Vollmers is chairing the conference and both Jack Cahill and Michael Macaluso will be speaking.
A Market Too Big to Ignore- Guidance for Doing Business in China

Brendan Moran, Wall Street Journal
Todd R. Vollmers, Macaluso LLP

Global Flows: Developments Relating to Inbound and Outbound International Fund Investments

Jack Cahill, Macaluso LLP
Michael Macaluso, Macaluso LLP
Other Topics include:
Geopolitical Trends and Their Impact on the Global Economy

Thomas R. Hanson, The University of Minnesota Duluth

Current Developments in U.S. Export Controls

Anne Fisher, Office of the Chief Counsel for Industry & Security, U.S. Dept. of Commerce

Transactions Subject to the Committee on Foreign Investment in the United States (CFIUS)- Security and Regulatory Insights

Nova J. Daly, Wiley Rein LLP
Speaker TBA, Office of Investment Security (CFIUS), U.S. Dept. of Treasury
We hope that you can join us. To learn more and to register, please Click Here.
High Tech & Emerging Tech at

Macaluso LLP
Minneapolis – September 15, 2021
Given the many distractions and disruptions caused by the COVID pandemic, we are pleasantly surprised to report that 2021 has been an excellent year for innovation and technology across a broad spectrum of industries. Noteworthy engagements, within hi-tech and emerging tech, for Macaluso LLP include:
Decentralized Finance (DeFi): Representation of a U.S.-based, blockchain-enabled secured lending platform, in connection with the legal structure of its base platform and operations.
EV Batteries: Representation of a U.S. partner in a joint venture for the funding and international expansion to a major market – including the building of Giga factories – of an advanced U.S.-based technology company in the EV battery space.
Car/Airplane Hybrid: Representation of a company in the late stages of finalizing the prototype of its hybrid car/airplane concept.
Nanotech: Representation of a U.S. family office in connection with the sale of a portfolio company with significant patent portfolios located in subsidiaries in Asia and in the Middle East to a U.S. publicly listed company.
Distributed Social Networking (DSN):

Macaluso LLP

's founding partner, Michael Macaluso, advises the board of a leading decentralized social networking platform.
About

Macaluso LLP

's High Tech & Emerging Tech Practice
Macaluso LLP provides a full range of legal services to emerging and high-growth technology companies, their boards of directors, and their investors and partners. Macaluso LLP provides value-add services throughout the business lifecycle, including business formation and funding, securing technologies, developing joint ventures, international expansion, acquisitions, and serving as outside general counsel.
Macaluso LLP serves successful entrepreneurs and their companies, family offices, independent private and venture equity firms, and companies looking to expand their markets internationally as well as financial institutions generally.
Business Planning in the Age of COVID-19
Are You Standing on Quicksand? Companies that do business internationally or rely on a global supply chain (either directly or indirectly), should continue to expect and be prepared for far-reaching and unique challenges arising out of the global pandemic caused by Severe Acute Respiratory Syndrome Coronavirus 2 (SARS-CoV-2), which causes the respiratory illness known as COVID-19.
Click here to view the full article.
Banking on a Bottom Line

Interview with Lehigh University's Acumen Magazine, Fall 2018 Edition.
Click here to view the full article.
Charts: Banking Consolidation
The following chart shows consolidation of the U.S. banking sector roughly from the early 1990s to 2010 which led to four major banks.
Click here to read the full article.
Law & Life Magazine Interview with Michael Macaluso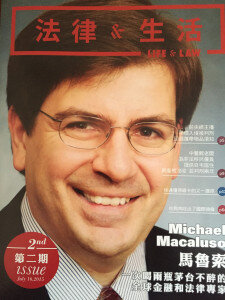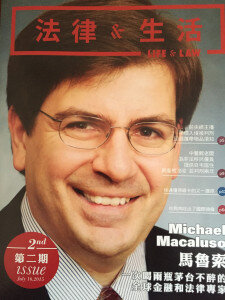 A wide-ranging interview (translated from Chinese) providing perspective on US-China economic and legal relations.
Click here to view the full interview.
Humans vs Machines
A perspective on whether we are really facing a humans vs machines dilemma when it comes to U.S. jobs and competitiveness.
Click here to view the full article.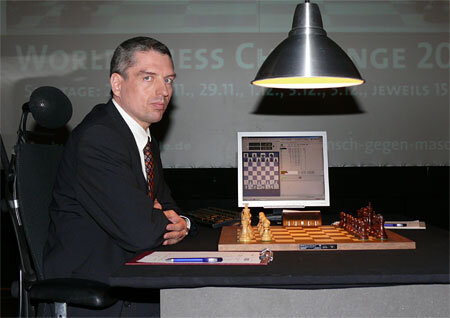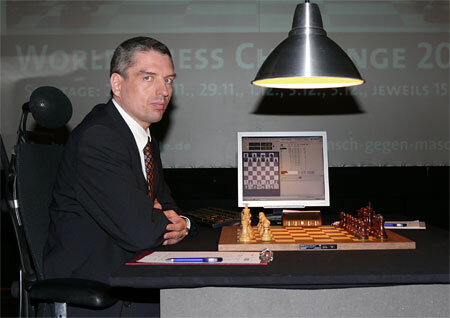 Overview of Private Investment Trends in Asia-Pacific
Recently, we explored the private equity investment climate in Southeast Asia in Next Stop, Southeast Asia and took a look at the potential implications of the Shanghai Free Trade Zone in Shanghai Free Trade Zone – A New Paradigm for Western Investors? This time around we are providing high level overview of the Asia-Pacific Region more broadly.
Click here to view the full article.
The Shanghai Free Trade Zone – A New Paradigm for Western Investors?
When it comes to foreign companies, funds and investors doing business in China and positioning themselves to do business in China, the question on the minds of everyone is the significance of the Shanghai Free Trade Zone. What does it mean for China, and to investment in China? We took a look.
Click here to view the full article.
Feuerwehrfahrzeughersteller Ziegler von CIMC Erworben
Famous Frankfurt Airport Fire Engines
Click here to view the full article.
Next Stop, Southeast Asia
Interest in Southeast Asia, a region roughly extending from Singapore to Myanmar and including Vietnam, Thailand and Malaysia as well as Indonesia and the Philippines, has been increasing. We decided to take a closer look at business activity and business climate in the region, particularly for making investments.
Click here to view the full article.
Developments: SEC Announces Plans in the event of a Shutdown
Below is a reprint of what I consider a good overview of the contingency plans for the looming government shutdown announced by the U.S. Securities and Exchange Commission (SEC) written by my colleague Edward Johnsen. In a separate note entitled "Here comes the Shutdown: Key Points" which deals with the mechanics of the shutdown more generally (see link at end of post), Stephen Phillips, another colleague, notes that in the past 36 years, there have been a series of government funding crises in the U.S. including 17 government shutdowns, though none since 1996. In addition, Congress has enacted  numerous continuing resolutions during this period to fund operations and avoid shutdowns. Given this history, he notes, that the U.S. government has experience in preparing for funding gaps and government shutdowns. Indeed, since 1980, the U.S. Office of Management and Budget (OMB) has required every department and agency to develop and maintain a plan for "an orderly shutdown" in case of a lack of appropriations.
Click here to view the full article.
Acceptance Speech delivered by Michael Macaluso on the occasion of his being honored for his Global Practice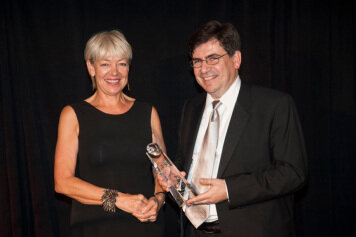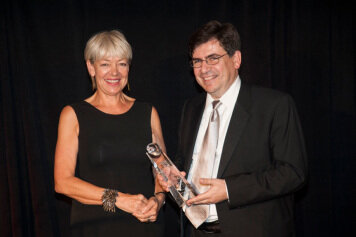 Elisabeth Rasmusson of U.N. World Food Program presenting award
Since the theme of this conference is "China on the World Stage," I would like to say a few words about the meaning of doing business on the global stage today.
Click here to view the full speech.
Developments: The Scott Brass Decision


The Scott Brass decision by the U.S. First Circuit Court of Appeals is unlikely to have the significant impact on private equity funds that many are foreseeing.  The decision does, however, create yet another level of uncertainty to the deployment of capital to companies where it is most needed.
Click here to view the full article.
Social Impact Investing
We have been working with one of our clients on the design and implementation of a "social impact fund" to make investments in companies and entrepreneurs in developing countries. This week Private Equity International in its Friday Letter talked about the development of  social investing.
Click here to view the full article.
Thomson Reuters Interview with Michael Macaluso
Michael Macaluso has seen success as the rare lawyer able to bridge the gap between the U.S. and Europe. With markets in flux and regulations fluid, capital flows to and from private equity and venture capital act as a bellwether for the evolving global economy. Macaluso sat down with Currents to discuss the evolving environment in Europe and U.S.